Five advantages to choose us:
Low use-cost, high compressive strength and shock strength, dunnage air bags are superior to orther inflatable materials.
Operate easily, fast to inflate, save much time when packing in container.
Various specifications and materials suit many using occasions.
Protect goods in transport, avoid mutual collide, dunnage bag can buffer and collapse-proof goods efficiency.
Dunnage bag is recycle and environmental protect.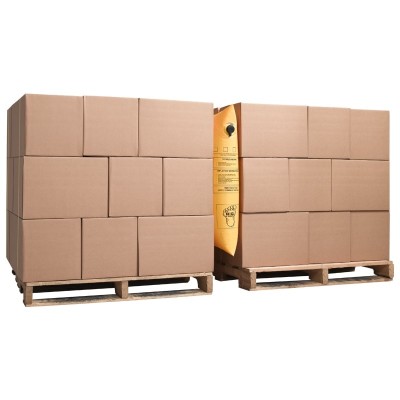 Characteristics and superiority
The diameter of traditional air filler valve is only 10mm,which lead to the bottleneck when inflate air fast. Now adopte the cyclone valve with the diameter of 33mm, the inflating speed is the original 3.5 times as much, which can low labor cost, enhance working efficiency in transportation.
The inner bag is made of 5 layers coextrusion PA and PE film, by making full use of the adhesive properties of PE film and the barrier property of PA film to improve the gas tightness greatly.
To satisfy different requirements, we provide two materials of outer bag to choose , one is kraft paper, the other is PPwoven.
| Type | Specification | Use gap | Max Filling Width | Max Filling Height |
| --- | --- | --- | --- | --- |
| CLDB0510 | 50*100 | 0-25 | 25 | 100 |
| CLDB0610 | 60*100 | 0-30 | 30 | 100 |
| CLDB0515 | 50*150 | 0-25 | 25 | 150 |
| CLDB0612 | 60*120 | 0-30 | 30 | 120 |
| CLDB0615 | 60*150 | 0-30 | 30 | 150 |
| CLDB0812 | 80*120 | 0-40 | 40 | 120 |
| CLDB0816 | 80*160 | 0-40 | 40 | 160 |
| CLDB0818 | 80*180 | 0-40 | 40 | 180 |
| CLDB0912 | 90*120 | 0-45 | 45 | 120 |
| CLDB0918 | 90*180 | 0-45 | 45 | 180 |
| CLDB1012 | 100*120 | 0-50 | 50 | 120 |
| CLDB1016 | 100*160 | 0-50 | 50 | 160 |
| CLDB1018 | 100*180 | 0-50 | 50 | 180 |
| CLDB1020 | 100*200 | 0-50 | 50 | 200 |
| CLDB1022 | 100*220 | 0-50 | 50 | 220 |
| CLDB1024 | 100*240 | 0-50 | 50 | 240 |
| CLDB1212 | 120*120 | 0-60 | 60 | 120 |
| CLDB1218 | 120*180 | 0-60 | 60 | 180 |
| CLDB1222 | 120*220 | 0-60 | 60 | 220 |
| CLDB1224 | 120*240 | 0-60 | 60 | 240 |